Mainstream media is today reporting another DWP death where the claimant blamed Universal Credit. As well as reporting hardships with the system and a new campaign by Ken Loach.
According to the Daily Mail:
"A man who left a note on his phone 'thanking' Universal Credit bosses took his own life when his electricity metre ran out, a coroner heard.
Brian Sycamore, 62, died after problems with Universal Credit acted as a trigger for his suicide, his brother Henry told Derby and Derbyshire Coroner's Court.
And before his death Mr Sycamore wrote a message on his mobile phone which read: 'Can you thank the people who work at the Department for Work and Pensions?'
Mr Sycamore's housemate Paul Baker found him dead in his bed with a large amount of medication on his bedside table on September 30, 2017.
An inquest heard all the medication was legitimately prescribed to him for his back conditions.
Assistant coroner Louise Pinder said Mr Sycamore's brother, Henry Sycamore, believed he took his own life because of problems with his benefits.
She said: 'Henry has said to us that he believes this was a deliberate act.
'He had been in pain for many years. But he believes the trigger was down to problems he was having with his Universal Credit.'
C Mark Karim, of Derbyshire police, read a note that was left on Mr Sycamore's unlocked phone thanking the Department for Work and Pensions.
'There was also a reference to the electricity meter running out,' he said.
The coroner and PC Karim both agreed that the 'thanks' in the note were intended to be sarcastic.
Mr Sycamore's GP said Mr Sycamore had no record of mental health problems or previous suicide attempts.
And a psychiatric doctor said he had never been admitted to Kingsway Hospital. "…
It also states further on:
"The coroner recorded Mr Sycamore's death as 'suicide' and said the cause of death was 'mixed drug toxicity'.
However, while she did state that there was a note left on his phone, she did not refer to problems with Universal Credit as a cause or contributing factor when recording her conclusion."…
Meanwhile the BBC reports that Ken Loach is backing a benefits deaths inquiry campaign:
"The man behind hard-hitting cinema hit I, Daniel Blake has backed a Teesside mother's campaign for an independent inquiry into the deaths of disability benefit claimants.
Jodey Whiting from Stockton took her own life in 2017 after her benefit payments were stopped.
Her mother, Joy Dove, set up a "Justice for Jodey" petition which came to the attention of film-maker Ken Loach.
He got in touch to offer support and described her campaign as "humbling".
Ms Whiting was suffering from pneumonia when she missed a capability assessment but was then ruled fit to work and had her Employment and Support Allowance halted.
Following her death, an independent inquiry found the Department for Work (DWP) had breached its own rules and ordered it to apologise and pay £10,000 compensation.
Ms Dove set up a petition calling for an independent inquiry into deaths of benefit claimants which has so far attracted more than 27,500 signatures.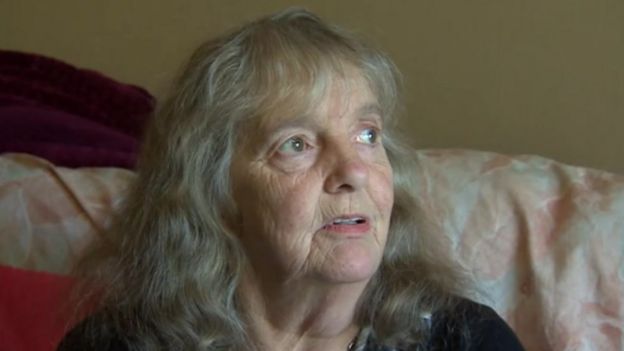 Ms Dove told BBC Tees she spoke on the telephone to Mr Loach her for over an hour.
"We got talking, he's a lovely person, I felt I'd known him for years", she said.
She then received a letter from his assistant on his behalf which read: "It has clearly been a hideous situation for you and the whole family, and your courage in pursuing justice for your daughter is humbling.
"We are forwarding a message of support on our twitter account and also signed the petition – I hope this generates some interest in your fight."
End of Twitter post by @KenLoachSixteen
In relation to the petition, the DWP said in a statement: "We apologised to Ms Whiting's family for the failings in how we handled her case and the distress this caused them.
"Our thoughts are with them at this difficult time and we provided compensation."