By Tim Rawlinson
Labour leader Jeremy Corbyn reacted to his parties performance in last night's EU elections by calling the whole process a 'proxy second referendum.'
He also stated that Labour will 'not let the continuing chaos in the Conservative Party push our country into a No Deal exit from the EU.' Which is the exact policy that lead The Brexit Party to out perform them.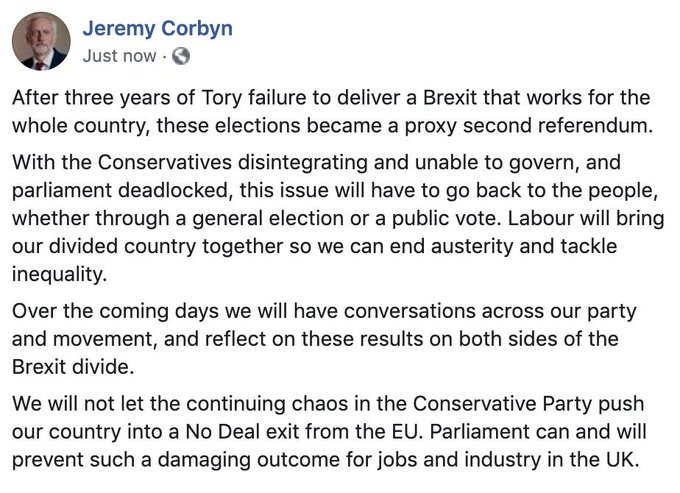 With results declared from all nine regions of England and in Wales, Labour came in third place behind the Liberal Democrats in second and The Brexit Party in first.
Following the disastrous EU election results, Labour urgently needs to re-think its Brexit position and realign with members and voters. For Britain's sake, we must find our voice and fast.
Labour deputy leader Tom Watson sent out a poll and claimed that the party needs to re think it's Brexit position and find it's voice.
The odds are stacked against remain at the moment. Most Conservative leadership runners are pro leave as well as The Brexit Party winning over all. The divisions in our politics have never been stronger.
Interesting times ahead…