By Tim Rawlinson
Those of us who don't have memories of goldfish varieties will remember when 'Disability Confident' launched in the UK at the height of the welfare, austerity and budget support cuts for the disabled. The scheme propped up by the DWP promised to get disabled people back into the workplace and the then minister for disabled people Esther McVey used it as an easy cop out when faced with hard truths about the Tory parties treatment of disabled people, which is eugenics in everything but name.
According to The Mirror-
The measures, which have been welcomed by some disabilities charities include higher accessibility standards for new housing, an overhaul of statutory sick pay, and greater workplace support.

The government's aim is to ensure disabled people can fully participate in society. .

But lame duck Theresa May can't bind her successor meaning any plans are at the whim of Boris Johnson and Jeremy Hunt to actually deliver.

New national outcomes data for disabled people will also be published – making clear the barriers disabled people face for future policymakers.
The BBC also pulled out Amber Rudd this morning, to champion the announcements made by Theresa May and there was no mention of the proposed changes not being concrete. They also do nothing for the millions of disabled people currently going through the hellish Personal Independence Payment process, which according to UTV Live and BBC Local News is facing an investigation in Nothern Ireland due to complaints.
According to https://www.bbc.co.uk/news/uk-northern-ireland-48750410-
The Northern Ireland Public Services Ombudsman is to investigate how Stormont's Department for Communities administers Personal Independence Payments (PIP).

PIP replaced the Disability Living Allowance (DLA) benefit in June 2016.

The ombudsman Marie Anderson can investigate suspected maladministration in public services.
The Department for Communities said only 12 out of 180,000 decisions have been referred to it by the ombudsman.

Ms Anderson's decision follows a proposal sent to the department in January, in which she said she had received a "significant number of complaints about PIP" since June 2016.

She also pointed out that a "high number" of the department's decisions on PIP applications had been subsequently overturned by an appeal tribunal.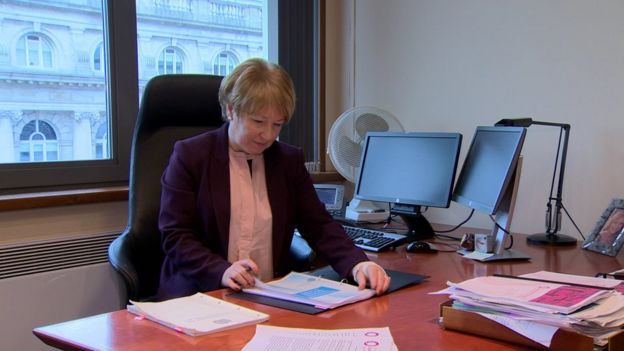 The PIP investigation is the first time that the ombudsman will use her "own initiative" investigatory powers since they were granted under the Public Service Ombudsman Act (Northern Ireland) 2016.

Ms Anderson said her investigation would examine the "availability and application" of evidence such as GPs' records and carers' reports in the "decision-making and complaints processes".

The department said it understood that the "introduction of a change on the scale of PIP can cause anxiety and stress for those affected".

It added: "We are committed to ensuring we get decisions right first time and in the vast majority of cases that already happens."

Improvements have or are about to be introduced after independent reviews of the PIP system, it said.
11 months ago the Government were also accused of hypocrisy for hosting a world disability summit while slashing support for disabled people.
JSUK VIEW-
Theresa May much like Iain Duncan Smith before her is trying to look like a good person before she leaves cabinet. As well as the new disability charity she also recently announced investments for police forces. (Way below the money cut from them previously.) So in the eyes of the mainstream media absorbing public this week Theresa May has been portrayed as investing in police forces and the disabled, when the opposite is true of not just her, but the people who came before her. The lie of austerity and the punishment of Disabled and poor people by this globalist Government is not to be glossed over with fancy buzz words or more empty promises.
Quite why politicians lazily try to cover their tracks and look like they didn't do the things they did in years prior is anyone's guess as it just leads us to make more articles like this one.
Werd!
If you like my work please consider supporting at subscribestar.com/jsuk-news to ensure that jsuk.news stays ad free and can continue bringing you quality content.